Location

In the midst of olive trees and vines

Irene, Germany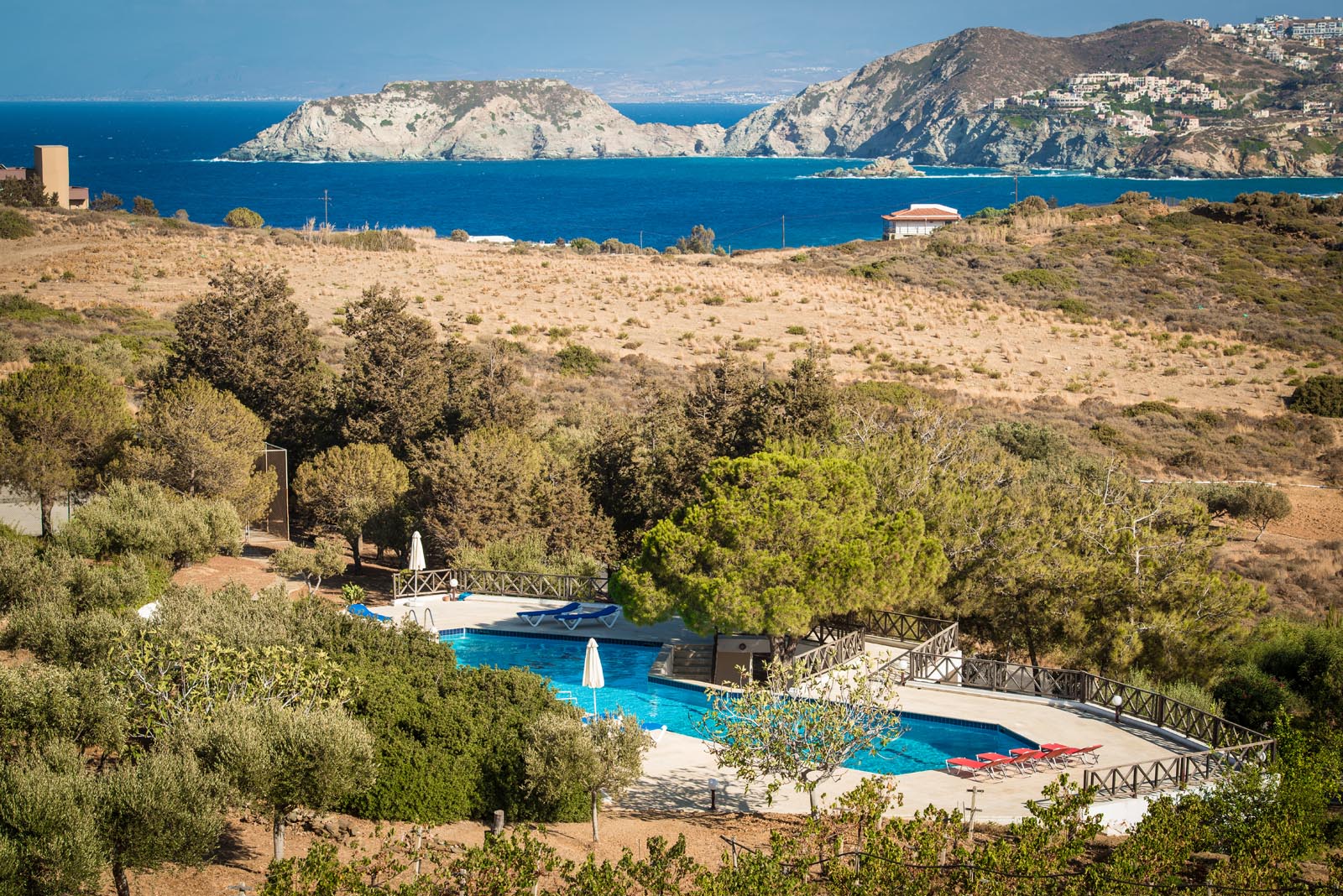 Crete
Crete is one of the most popular islands in Greece and the Mediterranean basin. It is an attractive destination that satisfies all kinds of visitors all year around.
Each year, thousands of visitors arrive to the island both from Greece and abroad to enjoy and get acquaint with Crete. The island is rich in history, offers unparallel natural beauties, vibrant night-life, uncountable wonderful beaches and a unique traditional cuisine.
The prefectures of Crete are connected by a sufficiently organized transportation network. Through it, the transportation becomes easy and comfortable.
Our location
The complex Ambelos Apartments & Studios is geographically found in the middle of the northern highway of the island. Due to its position, it is the ideal starting point for excursions to all the prefectures in Crete.
From the Ambelos Apartments & Studios, the following destinations are easily accessible:
Heraklion Airport "Nikos Kazantzakis": 17 km
Heraklion (Iraklio) Port: 17 km
Heraklion (Iraklio) Town: 20 km
Rethymnon (Rethymno) Town: 45 km
Mononaftis Beach: 300 m
Other Beaches: 1 and 1,5 km
Supermarket: 800 m
Bus Stop: outside the hotel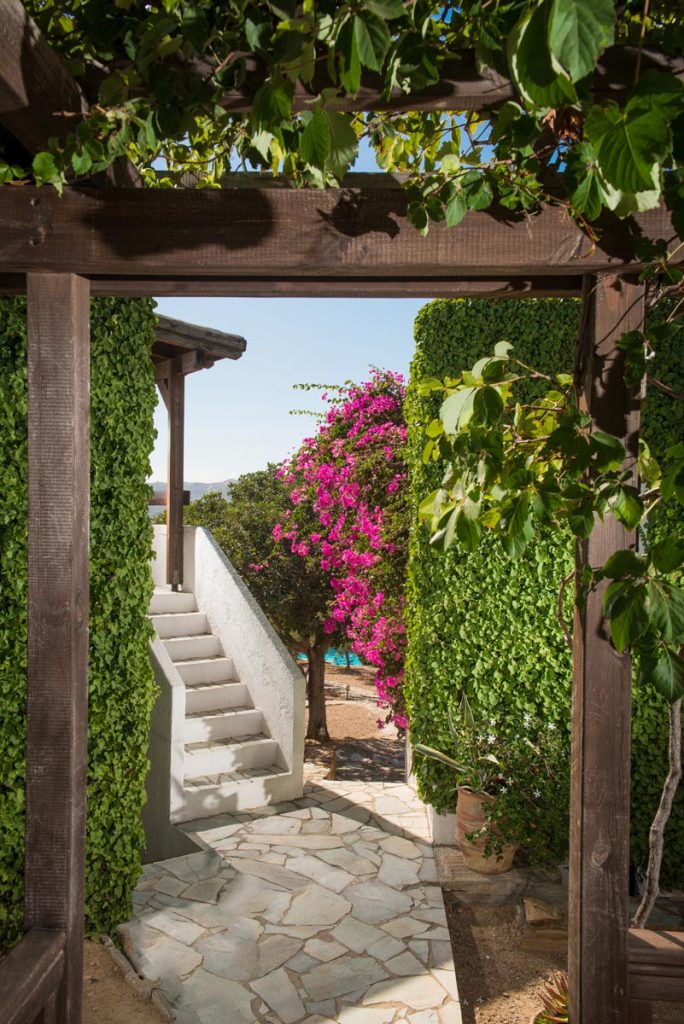 How to reach us
You can reach Crete, Greece by ferry boat, plane or intercity bus and ferry boat (from Thessaloniki only). Kindly contact the following authorities to find about schedules.
By Ferry Boat:
From Piraeus Port: Tel. +30 210 451-1310/7 or +30 210 422-6000
From Thessaloniki Port: Tel. +30 2310 531-504/6
Heraklion (Iraklion) Port: Tel. +30 280 244-934 or +30 280 244-956
Crete also is connected by boat to the Dodecanese Islands, the Cyclades Islands, the Sporades Islands and Volos. For more information about boat schedules, go to www.ferries.gr
By Airplane:
From the Athens International Airport "Eleftherios Venizelos": Tel. +30 210 353-0000
From Thessaloniki Airport "Macedonia": Tel. +30 2310 230-240
Heraklion Airport "Nikos Kazantzakis":  Tel. +30 2810 229-191
Crete also is connected by plane to the following islands: Rhodes, Mykonos and Santorini.
For more information about flight schedules, go to www.aia.gr.
Internal transportation around Crete by Intercity Bus:
Crete has a well-developed transportation system and very good roads. From Heraklion (Iraklio) you can take the Intercity buses to any area in Crete (Kreta).
Nearby Beaches
Within a short distance from Ambelos Apartments & Studios, the small yet cozy, naturally beautiful bay of Mononaftis is found.
According to a local story, a ship sank in the area and only one sailor survived. The beach was named after this incident.
The beach is particularly quiet and offers a few taverns, a car park area, a mini market where you can get Greek and foreign newspapers. It is a fully-equipped beach with umbrellas, sunbeds and water sport/diving facilities.
The beach of Mononaftis is an ideal choice for care-free days, full of relaxation and games on the sand and deep dives into the clear water of the Cretan Sea.
The long sandy beach of Agia Pelagia is at a distance of around 1km from Ambelos Apartments and Studios.
The beach of Agia Pelagia is fully-equipped and offers water sport/diving facilities as well as sunbeds and umbrellas where swimmers can relax and enjoy the warmth of the sun. Enjoy the coolness of the shining crystal clear water and play on the sand under the hot sun.
Along the beach of Agia Pelagia there are lots of cafes, restaurants and taverns where you can relax and gaze at the sea.
On the road from Ambelos Apartments & Studios to Agia Pelagia village, you will also meet the beautiful beach of Psaromoura. It is a natural beach with sand and pebbles, fully equipped with umbrellas and sunbeds. Right on the beach there is a cozy beach bar, where you could relax after a refreshing swim.
See our rooms